Walk a Mile in her Shoes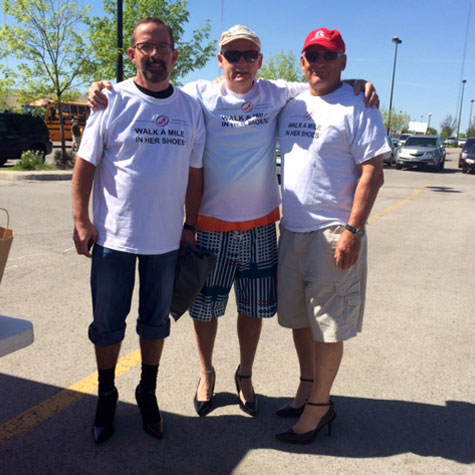 Canvac Trucks is very involved in the community and in "Giving Back". A recent example is Stan's successful attempt to "Walk a mile in her Shoes" which is a fundraising event to help the women and children of the Armagh House in Mississauga. Check out Stan (in the middle), his brother (right) and brother-in-law(left) looking very cool in their high heels. They didn't seem that steady though 2.2KM later!
The sign posted at the gate was made by the residents and was a "Welcome Sign" for sure.
For more information about Armagh House visit https://armaghhouse.ca/