Stan Jones, President of Sturgeon Tank & Equipment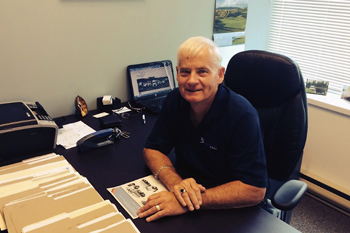 We sell New & Used Mobile Vacuum Trucks and Hydro-Excavators
Sturgeon Tank & Equipment is a privately owned Canadian Company dedicated to servicing the Canadian Mobile Vacuum and Hydro-Excavation Market coast to coast.
We have experienced rapid growth due to our competitive pricing and uncompromised passion for developing long term relationships and after sales service.
We invite you to browse our website and check out our product line that extends from septic and portable restroom units to fully loaded huge hydro-excavators. We have developed a strong set of supporting suppliers and partners who are all dedicated to our same passion.
Thanks to all of our customers for your continued support and we look forward to meeting many more as we continue to service the Canadian market.
Have a great year and all the best!!
Stan Jones
289-656-0549 or This email address is being protected from spambots. You need JavaScript enabled to view it.
CANADIAN DISTRIBUTOR APPOINTED!

Sturgeon Tank is thrilled to announce we have been appointed the Canadian Distributor, coast-to-coast for Keevac Industries. We have:
• Sales representatives in Alberta, Ontario, Quebec and the Maritimes to ensure your requirements are perfectly matched to your purchase.
• Service facilities across the country to ensure your equipment is maintained and continues to run well.
• Ability to handle all shipments to you, Customs clearance, required safety inspections and registration in Canada.
• Training and personal service on delivery
In other words…we make it easy for you!!!
Our initial focus will be on quality Non-code and Portable Restroom Trucks … but stay tuned for more developments both at Keevac and Sturgeon Tank & Equipment
Please call with any requirements for any vacuum trucks and we'll "DO THE SHOPPING FOR YOU!"