STURGEON TANK IS POISED FOR GROWTH!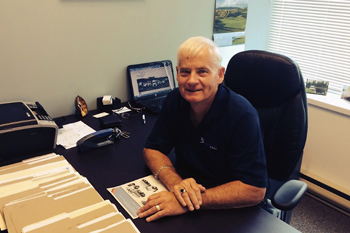 In 5 short years, Sturgeon Tank & Equipment has grown into a multi-million dollar company by focusing and committing to the provision of providing the best after sales service in the Canadian mobile vacuum truck industry. We have re-located our office to Burlington, Ontario and have partnered with solid sales representatives across Canada, supported by regional parts and service facilities.
It is now time for Sturgeon Tank and Equipment to grow beyond the Mobile Vacuum Equipment industry and look for products to further support our clientele in their needs. We have developed relationships with new suppliers in the septic and portable restroom businesses (Keevac, for example) and are developing others in the in the DOT mobile vacuum business for collection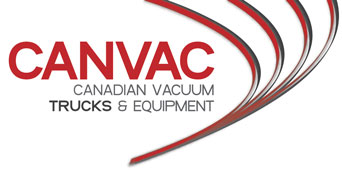 of hazardous materials. In addition, we have new suppliers for Hydro-excavators, cranes, solid waste garbage trucks and vacuum trailers. With this goal in sight, we have incorporated a new company called; Canadian Vacuum Trucks and Equipment will have a new logo and the new website of CanVacTrucks.com.

Stay tuned for interesting news in the next few months and thanks for your continued support as we work towards a new company to meet your every need for equipment.
Stan Jones
Office 289-656-0549
Cell 289-880-7888
This email address is being protected from spambots. You need JavaScript enabled to view it.
President
Sturgeon Tank & Equipment
Equipment YOU Need with Service YOU Deserve!
CANADIAN DISTRIBUTOR APPOINTED!

Sturgeon Tank is thrilled to announce we have been appointed the Canadian Distributor, coast-to-coast for Keevac Industries. We have:
• Sales representatives in Alberta, Ontario, Quebec and the Maritimes to ensure your requirements are perfectly matched to your purchase.
• Service facilities across the country to ensure your equipment is maintained and continues to run well.
• Ability to handle all shipments to you, Customs clearance, required safety inspections and registration in Canada.
• Training and personal service on delivery
In other words…we make it easy for you!!!
Our initial focus will be on quality Non-code and Portable Restroom Trucks … but stay tuned for more developments both at Keevac and Sturgeon Tank & Equipment
Please call with any requirements for any vacuum trucks and we'll "DO THE SHOPPING FOR YOU!"
CANADIAN DISTRIBUTOR FOR FLOWMARK!

Sturgeon Tank is thrilled to announce another great appointment as a Distributor. We are proud to handle FlowMark Vacuum trucks for Ontario, Quebec and the Maritimes.
This opens the door to DOT Liquid Vac units…all sizes, and combo vacs with high pressure water on board and full heat packages.
• Our Sales representatives in are in place to help ensure your requirements are perfectly matched to your purchase.
• Our Service facilities across the country are in place to ensure your equipment is maintained and continues to run well.
• We have the proven ability to handle all shipments to you, Customs clearance, required safety inspections and registration in Canada.
• We train and meet at your location on delivery
In other words…we make it easy for you!!!
Call today for information