Our dollar has climbed back up...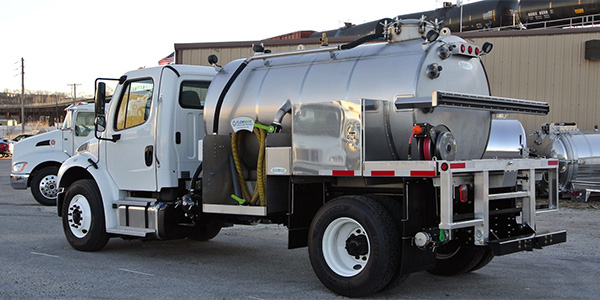 ...to exactly where it was one year ago. It is time to update your fleet with high quality Stainless steel units.
We now offer stainless steel units and in many cases we have completed units on the ground ready to roll. If not, we have the tanks so could assemble them in a few days. Here is a sample of a unit on the ground today.
Base specs are:
2016 Freightliner M2-106
• 240 HP Cummins
• automatic transmission
• 31000 GVWR
• 1700 USG stainless steel tank
• 1300 waste/400 water
• Dual side service/big cabinets/upgraded design
• Upgrade to DC 10 water pump
We can also add the small jetter as we did last year and heated valves and upgrade to 210 CFM NVE vac pump.
Call today for pricing to fit your configuration.
Call Stan Jones 289-880-7888 ANYTIME for details on these hard working units.